Mebane Trail Rangers promotes, supports and helps maintain the trails in Mebane, provides educational workshops and advocates for health and wellness in nature while partnering with our local government, the citizens of Mebane and our guests.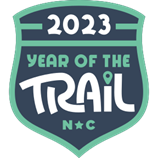 The Mebane Trail Rangers YEAR OF THE TRAIL Scavenger Hunt is now open! 
We are wrapping up 2023's Year of the Trail with a FUN scavenger hunt! During the months of September, October and November, the Mebane Trail Rangers will be hiding  pink tags with a picture of a Dogwood flower, on Mebane's trails and in our parks. Once you find the tag, text the number on the back and a hand-made clay ornament of a Dogwood flower will be delivered to you by Ranger Sherri in exchange for the tag. So make sure to give the tag to Ranger Sherri! Only ONE ornament per family. 
WHERE ARE THE TAGS HIDDEN?

The pink tags are hidden by Ranger Christopher, our expert geocacher. You can find the tags at Cates Farm Park, Holt Street Park, Mebane Community Park / Clay Street (Mountains-to-Sea Trail) and Lake Michael. 
PARTNERSHIP:

The Mebane Trail Rangers is proud to partner with Mebane's Recreation and Parks Department. We couldn't deliver fun programs like this without their support. We truly appreciate the partnership. 
ABOUT THE ARTIST:

These beautiful ornaments were made for Mebane by Lauren Sumner, a talented artist from Raleigh. Lauren's work was featured in Our State magazine and her collection includes berry bowls, baskets, herb strippers, planters and more. You can read about Lauren and purchase her work HERE.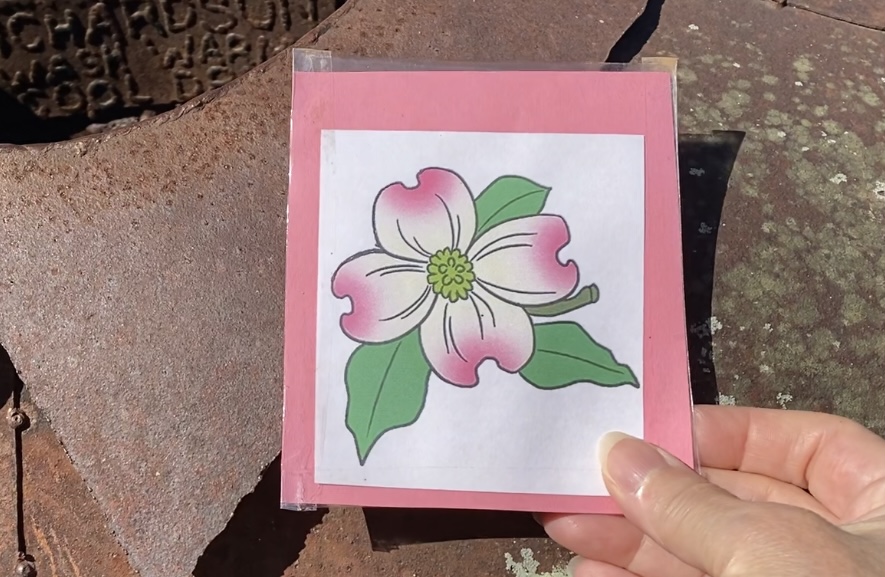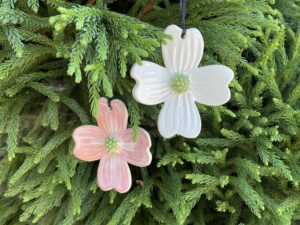 ABOUT YEAR OF THE TRAIL:

During the pandemic, North Carolinians turned to the great outdoors for solitude and healing. Our national, state and local parks experienced a historical  increase in attendance. In 2021, the NC House of Representatives unanimously passed House Bill 554 designating 2023 as 'Year of the Trail.'  The bill encourages special programming and festivals to celebrate the trail and honor and recognize trail caretakers. We are proud that our Representative, Mr. Ricky Hurtado was one of the sponsors of the bill. Mebane Trail Rangers is gearing up for a fun-filled 2023! 
2023: North Carolina Year of the Trail
House Bill 554
Mebane Trail Rangers commitment to Justice, Equity, Diversity, and Inclusion (JEDI) aspires to cultivate greater strength and resilience within and beyond the organization as we work together to protect our community trails. We welcome all people who have a passion for the great outdoors. 
Want to Join Us or Learn More about Mebane Trail Rangers?
Mebane Trail Rangers meet the first Thursday of every month at 6:30 PM. Nov-April we meet at the MACC, May-Oct we meet at Lake Michael. Read more about our program at ABOUT US. Everyone is welcome to attend! Reach out if you have questions and follow us on FB and IG.
EMAIL: [email protected]
FACEBOOK: facebook.com/mebanetrailrangers
INSTAGRAM: @mebanetrailrangers
Mebane Trail Rangers is under the umbrella of the Mebane Woman's Club, operating under the club's Mebane on the Move. Mebane Trail Rangers welcomes everyone and is open to all individuals who are interested in plants, nature, birding, health and wellness.