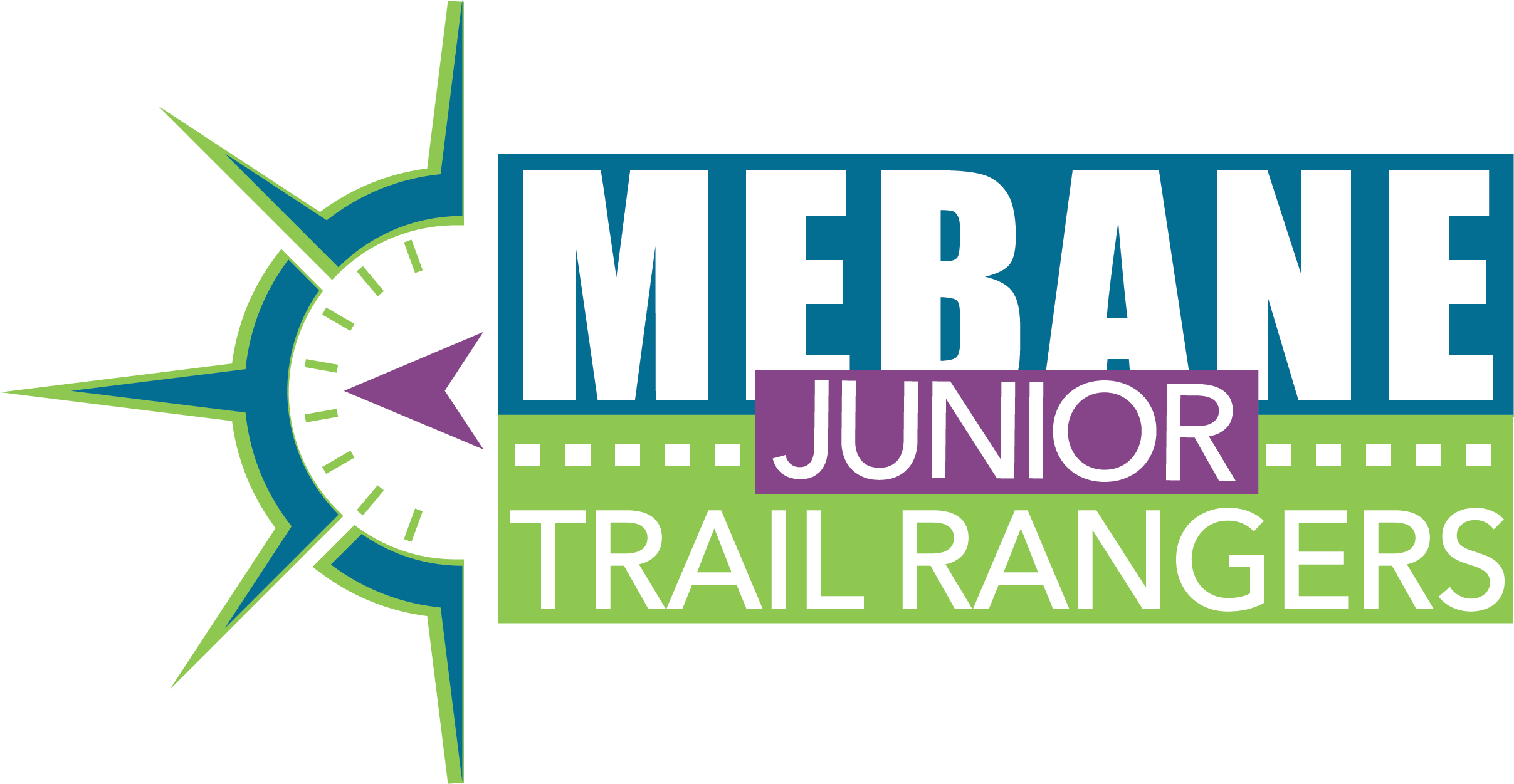 If you are interested in learning about our local trails, Leave No Trace Principles, trail safety, nature on the trails, having fun this summer AND MORE, join us for this interactive, self-paced program!
Cost:

Free

Age: Current or rising

4th – 7th graders 

Orientation:

April 30

th

,  3:00pm, Lake Michael Park 7300 Lebanon Rd, Mebane, NC 27302
Registration required: https://forms.gle/DfwzZYPcDCNjjLcP7
What is this program? The Mebane Junior Trail Rangers is a free kids' activity program produced by the Mebane Trail Rangers. An activity book will be provided to participants to complete over the summer to encourage exploration of trails and nature. This program's major themes include: trail safety, Leave No Trace principles, trail exploration, wildlife on the trail, and more. 
How does the program work? Participants register, attend orientation and pick up their free Junior Ranger booklet and purple bandana. While the majority of the program is self-guided, there will be events Junior Rangers can attend throughout the summer. All Junior Rangers are invited to join us on Saturday, May 6th at the Mebane Community Park from 1:00 – 3:00 to meet Jennifer Pharr Davis. Junior Rangers can be paired with a Trail Ranger to help complete their activity book. At the end of the summer, all Junior Rangers who have completed the program will attend a graduation ceremony and receive their badge. 
Can participants mail in their work? If you can't attend the graduation ceremony to receive your badge, you are welcome to email us at [email protected] to coordinate turning in your work and receiving your badge. 
How do we get more booklets? Once you register, we will coordinate getting a booklet to you if you miss orientation. 
Who is eligible to participate? Current or rising 4th – 7th graders. You are not required to live in Mebane.